Is your pooch a fashion icon? Are they constantly hounded by the pup-arazzi, asking who they are wearing? Then this the contest for you and your four-legged trendsetters! Annie's Pooch Pops is excited to announce our first Annie's 'National Dress Up Your Pet Day' Contest! Established in 2009 by Celebrity Pet Lifestyle Expert and Animal Behaviorist Colleen Paige, 'National Dress Up Your Pet Day' is celebrated each January 14th. This is a day to dress up and show off your pose-worthy pooch (as if you needed an excuse).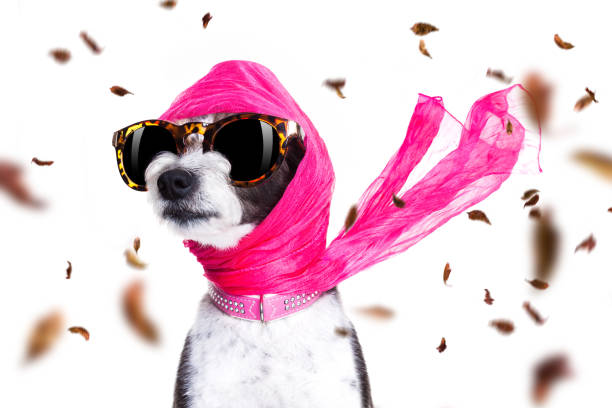 First, the de-tails….
DM us or send pics to partners@anniespoochpops.com and don't forget to include your pup's name for proper credit
Submit your pictures of your fancy friends by Friday, January 15th, 2021
Winners announced Tuesday, January 19th, 2021
Prizes:
Who Wore It Better?
Let's be honest….everyone is a winner on 'National Dress Up Your Pet Day'! We all love to see our furbabies looking their best. However, be sure to keep in mind that no fashionista on two feet or four should ever suffer for style. Be sure that all doggie outfits are safe and comfortable for your fashion-forward Fido! You know your dog's temperament better than anyone. If they have the patience and don't mind an occasional fashion show, and let them strut their stuff. If your little friend is on the shy-side, then it's ok to sit this one out. At the end of the day, we all look forward to seeing tail-wagging pics of our su-paw-stars!
Some Tips for Great Doggie Pics
1. Find the Right Light
Outdoors, take advantage of natural light

If you can, pose your dog by a window or glass door to get soft lighting.
Avoid harsh, bright sunlight. On cloudless days, take photos in the shade. Overcast days are perfect for outdoor photography.
Indoors, avoid flash by using lamps

Avoid using flash unless absolutely necessary. Flash makes lighting harsh and flat, and it can give pets that dreaded red-eye effect.
If you have a flexible-neck desk lamp, that can make great lighting for an indoor pet photoshoot.
2. Get the Puppy Perspective
Get down on dog level! When you're taking pictures of pets, getting down on their level can make a huge difference. Try and get them to look at you using treats, whistling, or whatever other methods you may use to get their attention.
3. Edit, edit, edit
Whether on a cell phone or a computer, photo editing applications are priceless. Even a slight adjustment can make your photos look more professional.
Your camera has built-in editing and fun filters—play around to find the best one.
Editing the brightness and contrast can really make highlights and shadows pop.
Keep an eye on the color. Do the whites look too yellow or too green?
Send us your most fetching pics and best of luck!! Be sure to get your models some treats for a job well done at Annie's Pooch Pops!